Options
1) Holiday Inn Reservation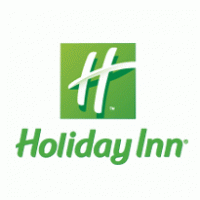 We have reserved a block of rooms at the Holiday Inn Downtown, within easy walking distance of both days of conference events, as well as numerous bars and restaurants. Booking information below.
SCICOMM 2016
Block Name             Scicomm
Group Code              SCI
Dates                       9/23/16 through 9/25/16
Rate                         $109.00 (breakfast included)
Cutoff                       Date September 1st, 2016
Phone Reservations
Dial (402) 475-4011
Call reservation number above and ask to make a new reservation into an existing group block.
Be sure to have your check-in and check-out dates as well as the group code above.
Be sure to have a form of payment to confirm your reservation.
Ask the booking associate for your confirmation number and any additional pertinent information you would like.
Online Reservations 
Enter check-in and check-out dates and fill out the number of rooms you need.
Below the dates you'll see a box labeled Group Code. Insert the code above and select Check Availability.
This will take you to the booking page-- fill in your information and confirm your reservation.
If you have any issues please contact the Holiday Inn Downtown Sales Office 402-475-1038.
2) If you're looking to host or stay with someone during the conference, you are welcome to organize that here.