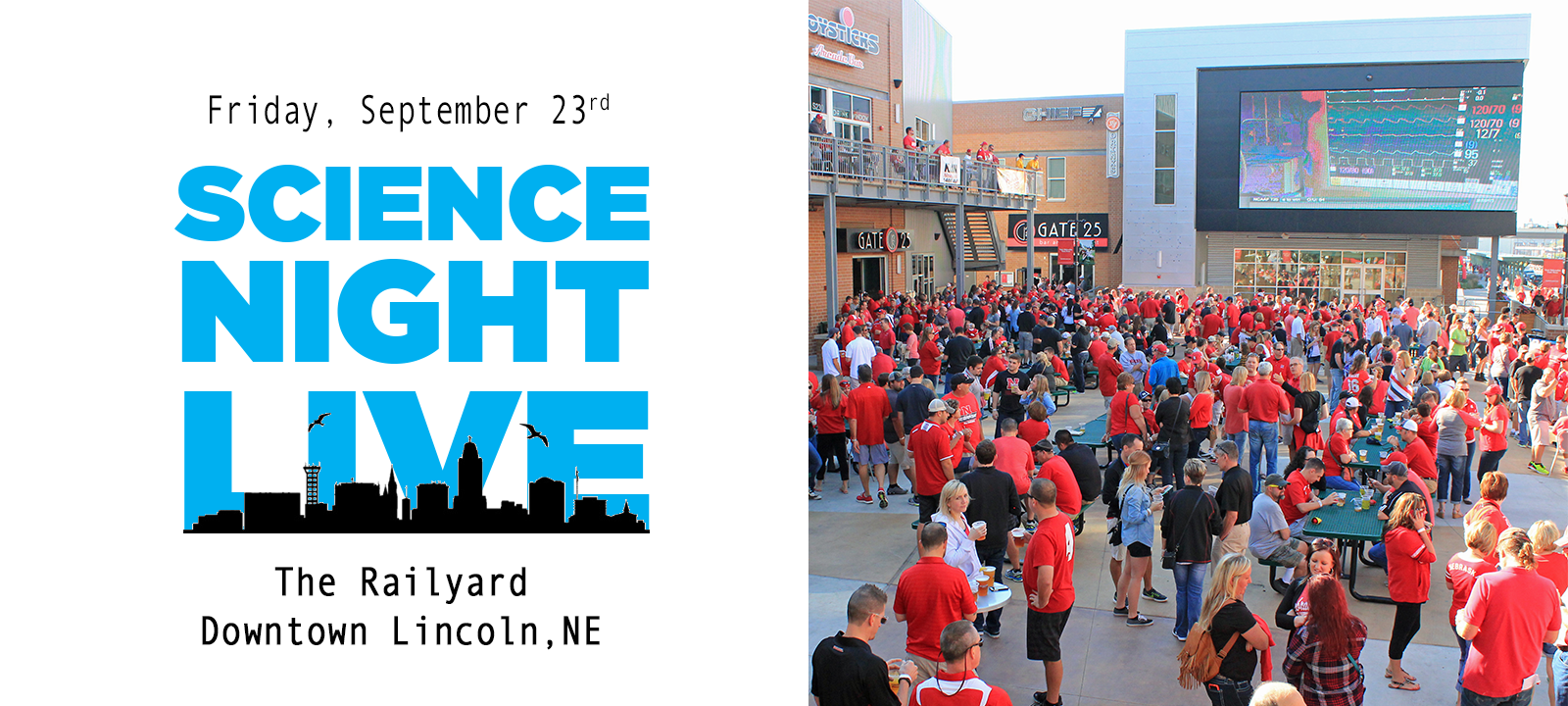 Science Night Live!
When: September 23, Friday
Time: 5:00pm -8:00pm
Where: The Railyard, 350 Canopy St, Lincoln, NE 68501
About the event: An evening outreach and public engagement event, Science Night Live! in the Railyard in downtown Lincoln, will create opportunities for UNL researchers and other SciComm participants to engage the general public with science and scientists in ways that may challenge their stereotypes about who scientists are, how science is done, and why basic research is valuable. The event will include hands-on science modules, direct interaction between attendees and scientists in the form of "soapbox science" and "scientist speed-dating" activities, on-stage performances & gameshow format activities, and more!