SciComm Symposium

When: Saturday, September 24
Time: 9:30am-5pm
Where: Nebraska Union, Auditorium, 1400 R St, Lincoln, NE 68588.
The main event! A Science Communication Symposium that will include talks, panel discussions, break-out sessions, and opportunities for networking with colleagues from diverse fields, working with a wide variety of audiences (K-12, higher-ed, and the general public). Includes catered lunch and breaks.
Opening Plenary: 
Dr. Tiffany Heng-Moss, Assoc. Dean, UNL College of Agricultural Sciences & Natural Resources
Closing Keynote:
Melissa Marshall, TED presenter, and science communication expert
Scroll down for full program
---
Poster Session & Cash Bar Social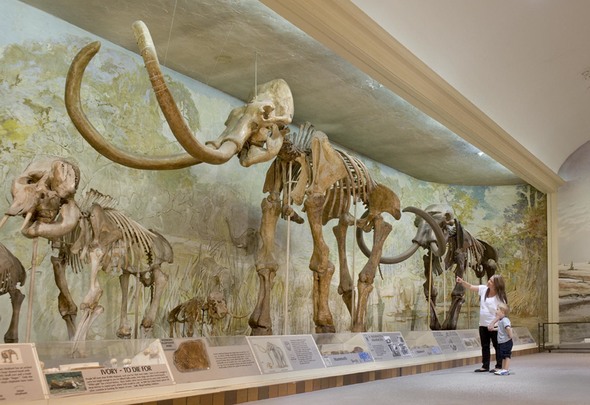 When: Saturday, September 24
Time: 4:45 pm - 6:00 pm
Where: University of Nebraska State Museum, 307 Morrill Hall, Lincoln, NE 68588
More opportunities to network and discuss collaborations! Attendees will also present posters describing their science outreach efforts.
This event is funded by Judy Diamond, Julia McQuillan, Charles Wood, and the NIH-SEPA Biology of Humans Project.

---
Dinner (Optional)
6pm-onward
Those interested in continuing the discussion over dinner and drinks can join groups at one of these Lincoln favorites: Blue Orchid (Thai), Leadbelly (American gastropub), or Lazlo's (brewery & grill).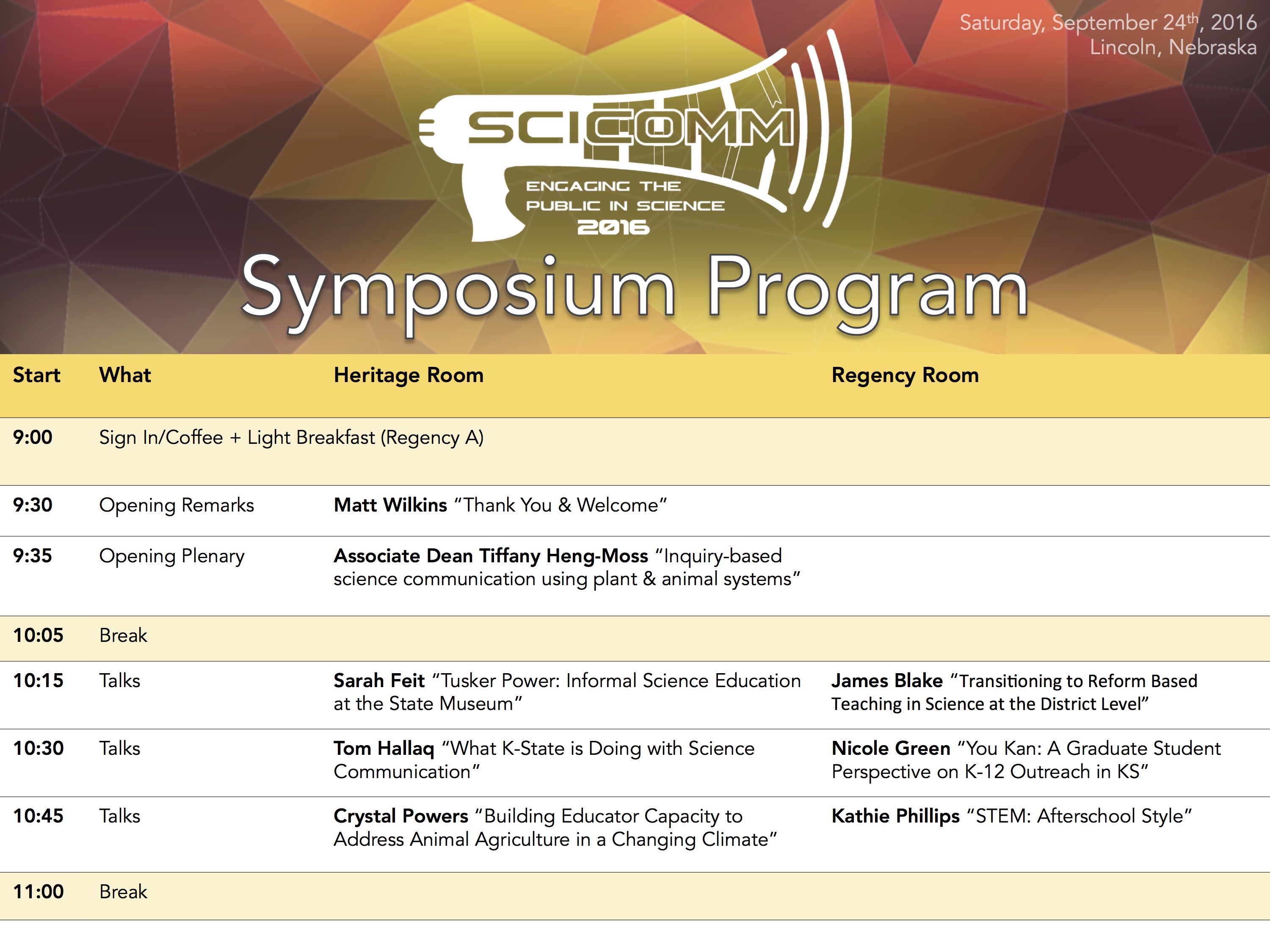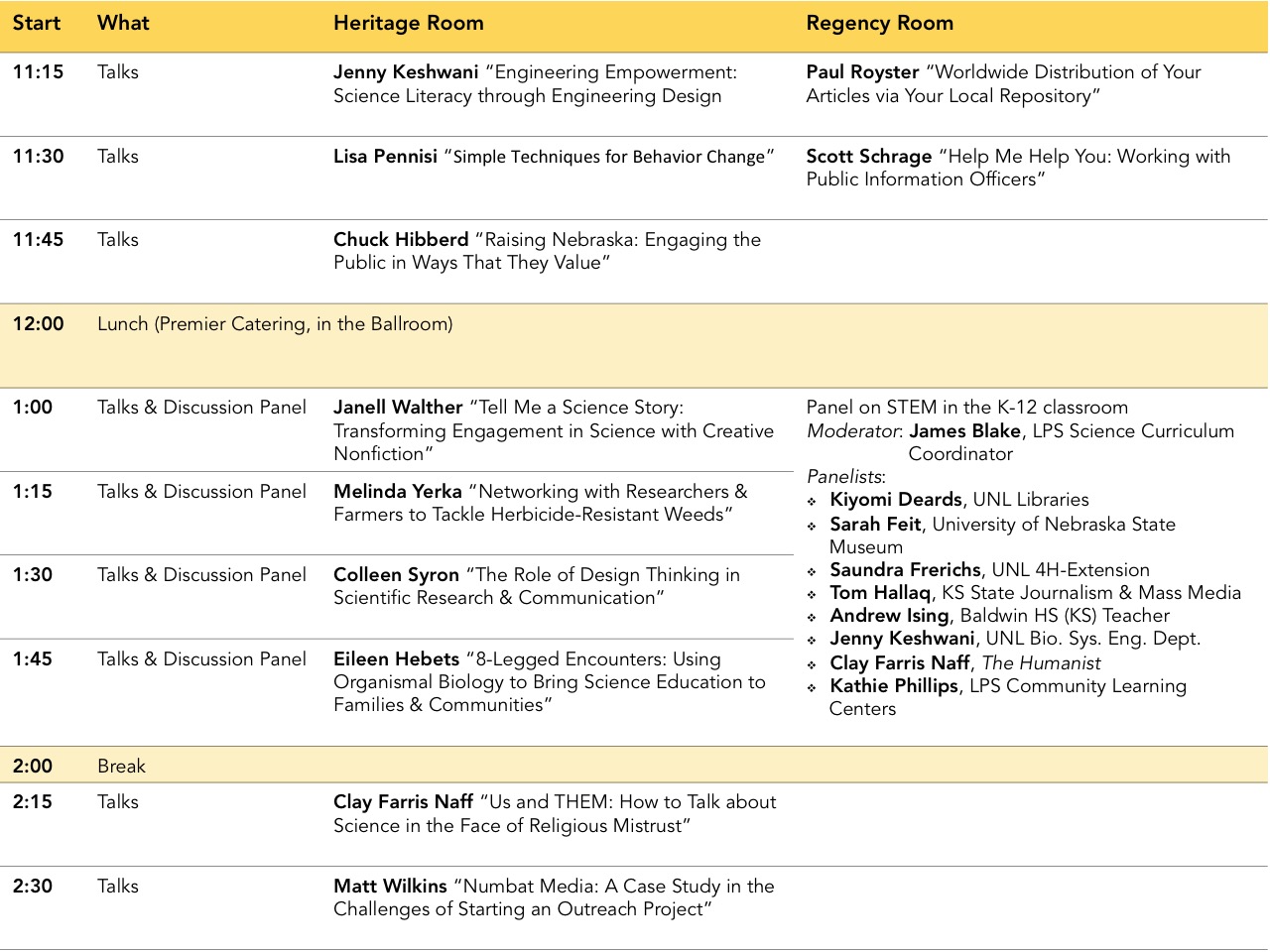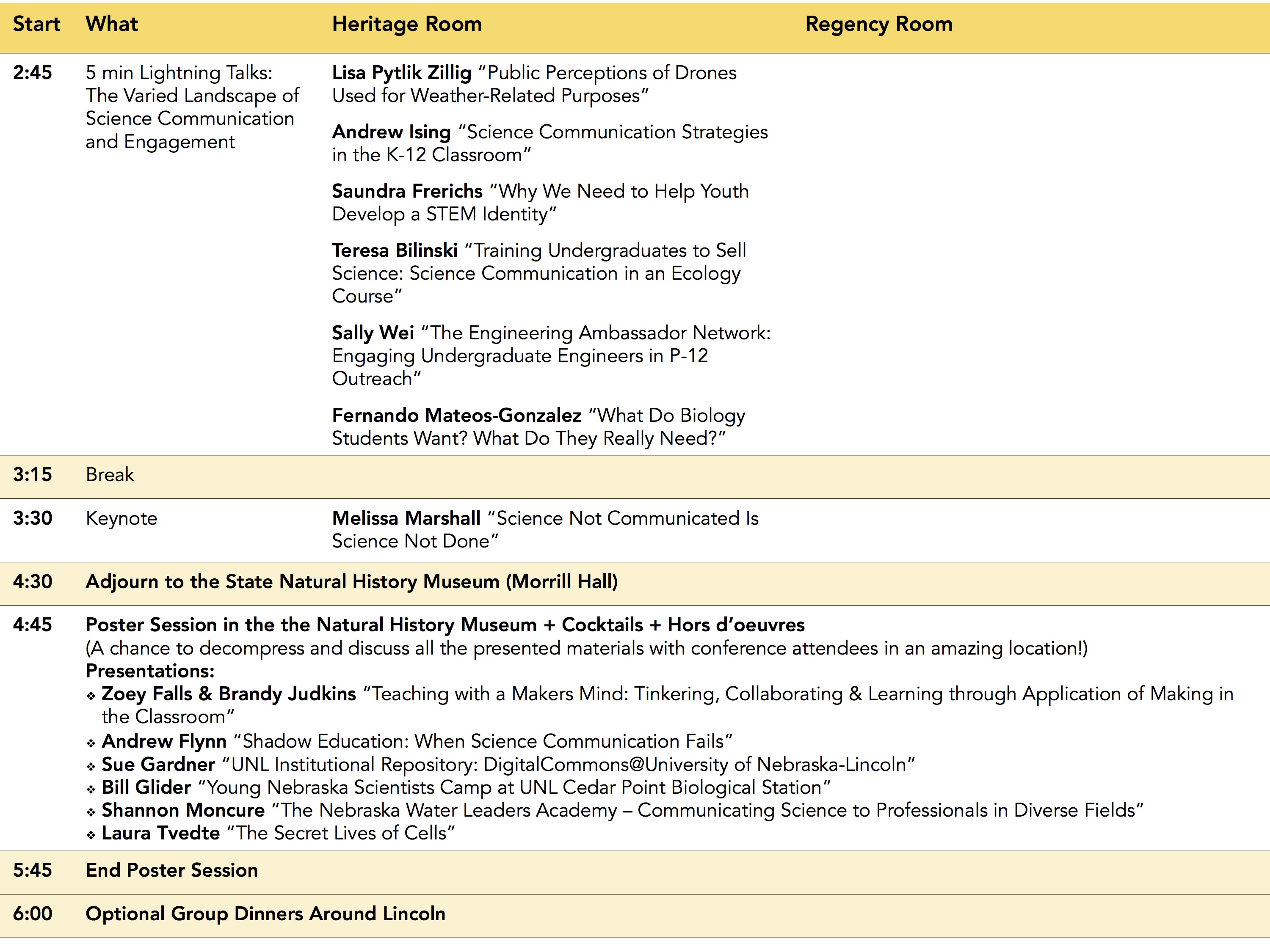 ---